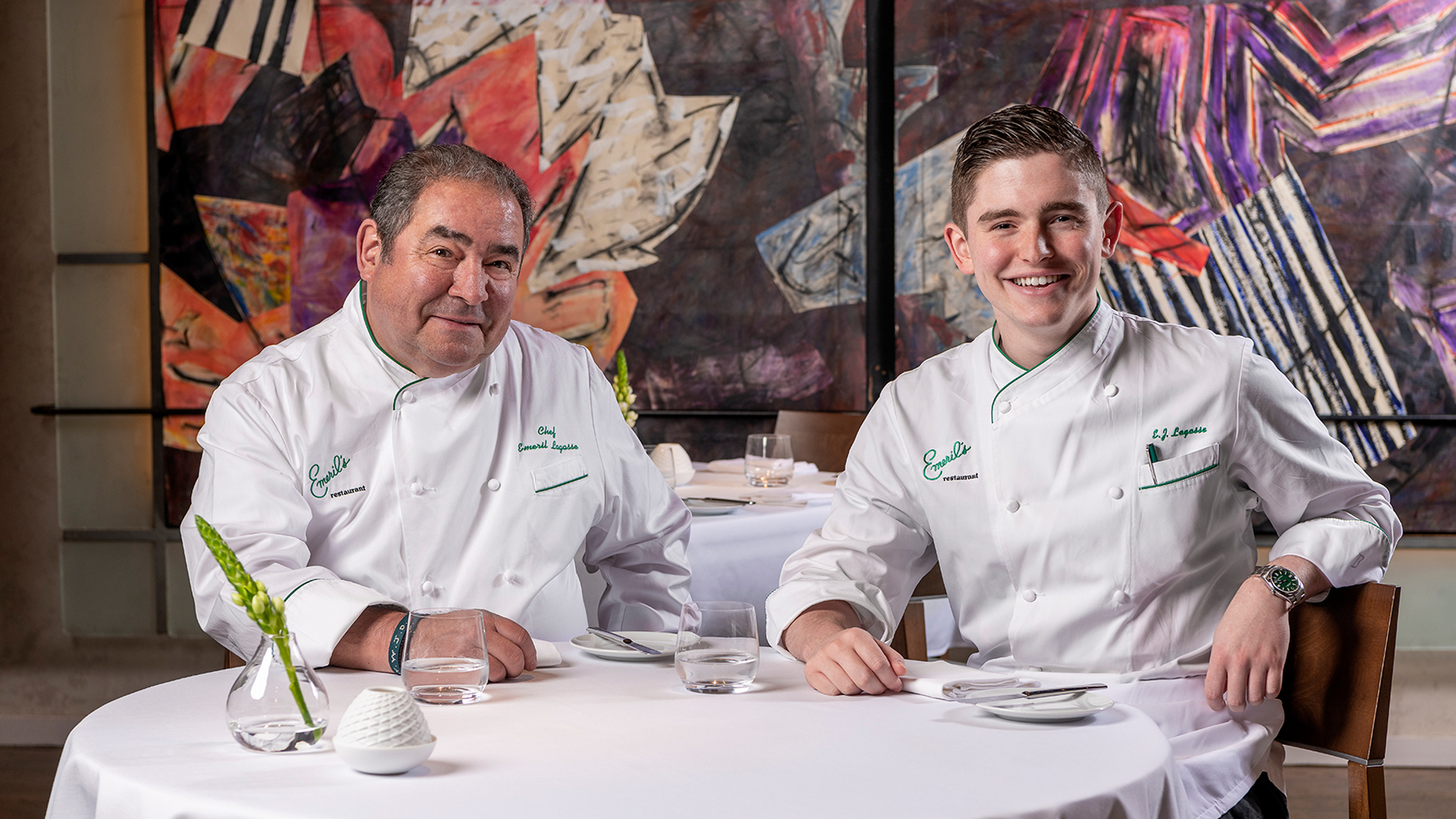 Emeril Lagasse's First Restaurant
In 1989, Emeril decided it was time to open his own restaurant.  In an industrial neighborhood with abandoned buildings and no streetlights, Emeril saw something in the building at 800 Tchoupitoulas. He spent his days writing and testing menus, putting his influence on traditional Creole cuisine, and creating inventive new dishes with bold flavors. 
The fine dining restaurant opened in March 1990 and quickly received national recognition including a five 'bean' review in the Times-Picayune in the first few months of opening, followed by many accolades throughout the years including Restaurant of the Year in Esquire, the James Beard Foundation Award for Best Chef South and the coveted Grand Award from Wine Spectator. 
A New Chapter Begins
In 2021, Emeril's son E.J. graduated from Emeril's alma mater, Johnson & Wales.  After working and refining his skills in renowned kitchens in New York, London and Stockholm, Chef EJ returned to New Orleans to become Chef Patron where he leads the day-to-day culinary development.   
Following an extensive renovation in 2023, the Lagasse flagship reopens with a refined menu that pays tribute to the restaurant's rich culinary heritage while incorporating Chef E.J.'s modern and technique-driven training.  Chef E.J. and his team aim to curate an elevated dining experience through the lens of Louisiana culture, focusing on independent farmers and local sourcing.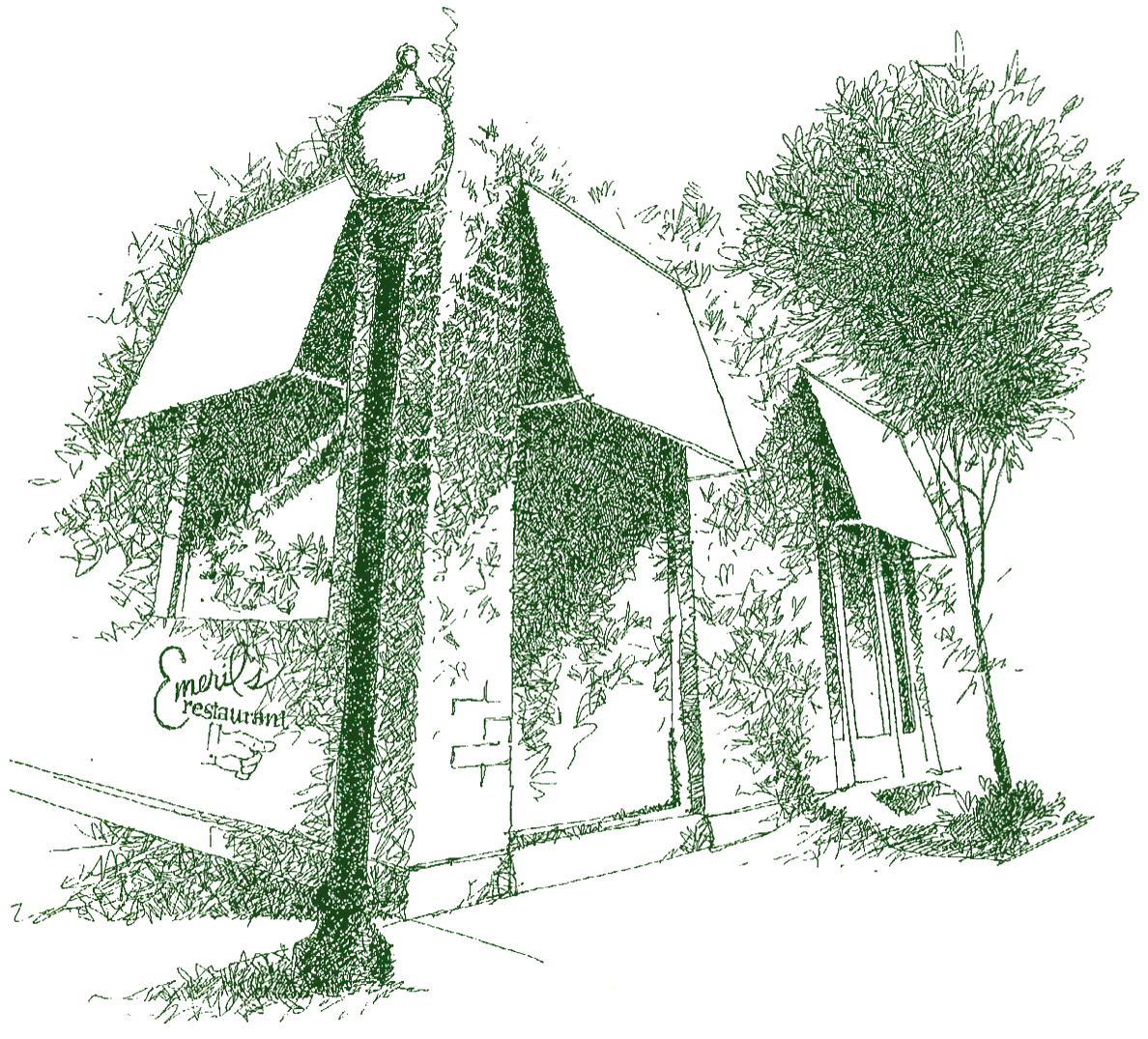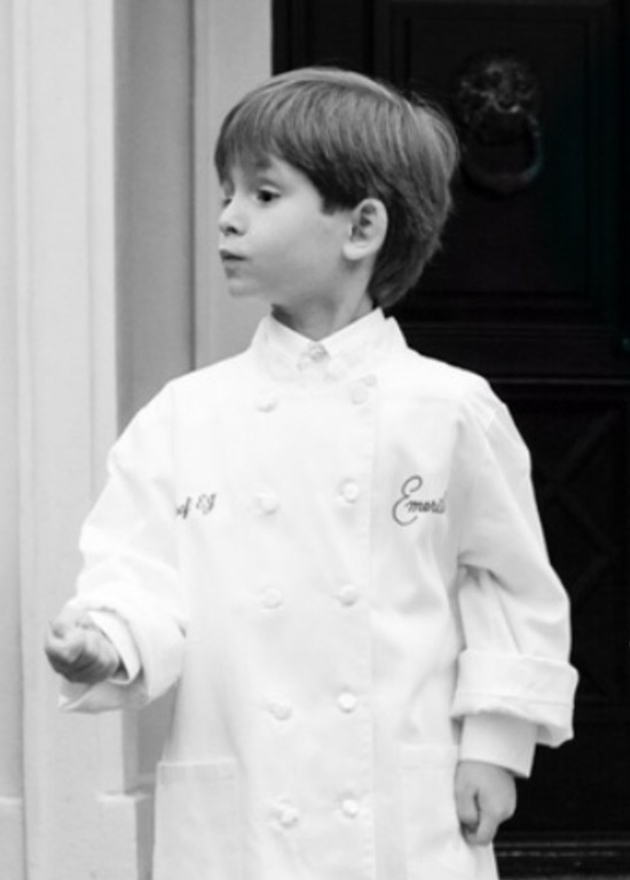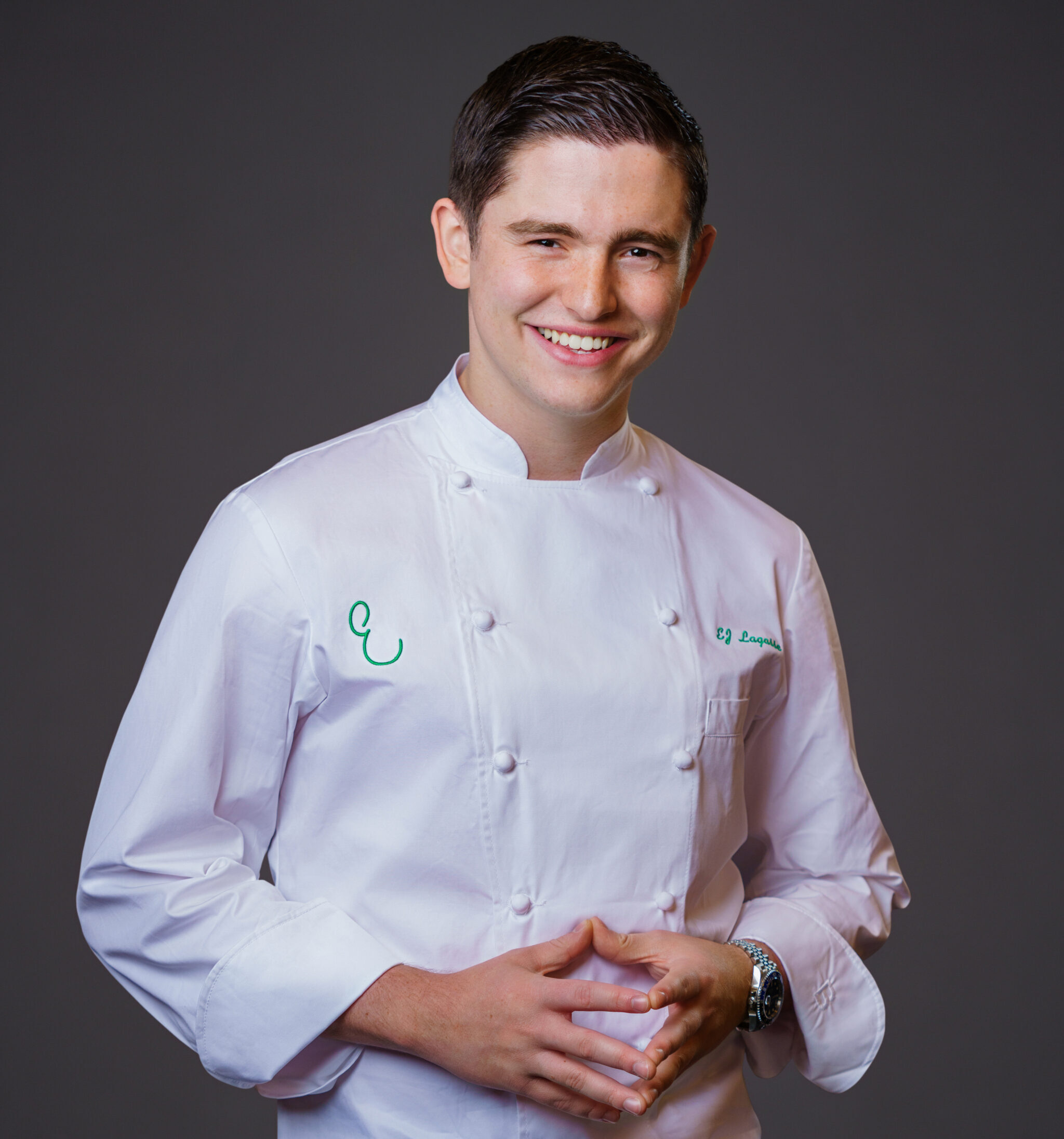 E.J. Lagasse – Chef Patron
E.J. Lagasse fell in love with food at a very young age. As the son of Chef Emeril Lagasse, he spent most of his early years in kitchens and at home where the family table was a central part of daily life.  Cooking with his dad at home and exploring new culinary experiences were fundamental to his childhood, and instilled an appreciation and respect for seasonality and nature that has led to his dedication to culinary artistry. 
At 13, he started working in the kitchen at Meril Restaurant in New Orleans, and throughout high school he continued working for his father at Emeril's Coastal in Florida. During summer breaks, E.J. had an opportunity to stage at highly acclaimed Café Boulud in New York City where he gained invaluable experience training under Daniel Boulud.  He went on to spend nearly two years training at the celebrated Le Bernardin with Eric Ripert.  After graduating from culinary school at Johnson & Wales, he spent time refining his skills in some of the world's most renowned kitchens including Core by Clare Smyth in London and Frantzén in Stockholm. 
In 2022, E.J. returned to New Orleans to take the helm as Chef Patron where he leads the day-to-day culinary development.  Following an extensive renovation in 2023, the flagship will reopen this autumn with a refined menu that pays homage to the restaurant's rich culinary heritage while incorporating new and innovative techniques and modern adaptations of Chef Emeril's classics.  Chef E.J. draws inspiration from the bounty of Louisiana's produce from the area's most dedicated farmers, fisherman and producers to craft an evolved menu that tells a story through food and nature. 
Emeril Lagasse – Owner, Chef
Chef Emeril Lagasse's passion for food was ignited as a young boy growing up in the small town of Fall River, Massachusetts, where he spent time in the kitchen with his mother, Hilda. As a teenager, he worked at a Portuguese bakery where he mastered the art of bread and pastry baking. Upon high school graduation, Lagasse pursued his dream of becoming a chef and earned a degree from Johnson & Wales.  Wanting to broaden his culinary horizons, Lagasse then traveled to Paris and Lyon where he honed his skills and learned the art of classic French cuisine. Returning to the United States, Lagasse practiced his art in fine dining restaurants in the northeast until he moved to New Orleans to helm the kitchen at Commander's Palace for eight years before opening his first restaurant, Emeril's in 1990.  He is now the chef/proprietor of 6 restaurants in New Orleans, Las Vegas, and Miramar Beach, FL as well as three restaurants at sea with Carnival Cruise Lines.   
Emeril is also an award-winning national TV personality who is widely regarded as a pioneer in food television in America.  Throughout the years he hosted more than 2,000 shows on the Food Network and served as food correspondent for ABC's Good Morning America.  He also served as host of Eat the World, an award-winning Amazon original series.  Currently he is the host of Emeril Tailgates and Emeril Cooks airing on The Roku Channel.   
Throughout the years, Lagasse has received accolades and lifetime awards for his culinary expertise and his contributions to the American culinary industry including the "Distinguished Service Award" from Wine Spectator for his significant and long-lasting contributions to the wine industry,  the "Lifetime Achievement Award" from Food Network's South Beach Wine & Food Festival, and the Humanitarian of the Year by the James Beard Foundation for his dedicated efforts to further the culinary arts in America, as well as his philanthropic work supporting children's educational programs through the Emeril Lagasse Foundation.